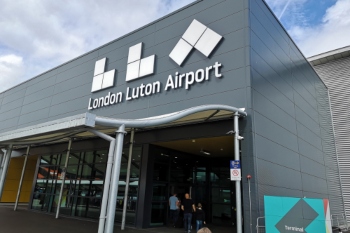 Luton Council has agreed to borrow £119m to provide financial support to the airport it owns.
The council has borrowed £119m, plus a contingency of £20m, on behalf of London Luton Airport Limited (LLAL).
It said it would be forced to sell the airport if it didn't take immediate action.
Cllr Andy Malcolm, portfolio holder for finance at Luton Council, said: 'Our airport has been our biggest success story over the last two decades, providing financial support for frontline services, countless partners in the community and the charity sector. Agreeing these funds will ensure that's the case for the next 20 years and beyond.
'Throughout this process I have been very conscious of how history will view the decisions we are making today: how future generations will feel we reacted to this challenge.
'Without agreeing these loans, the council would be left with little choice but to sell its most valuable asset at a time when it couldn't achieve a fair – let alone optimum – price.'
The council said the deal would come at no net cost to the taxpayer, or have any impact on council tax, services or the council's reserves.
Photo: Kamil Smyk / Shutterstock.com