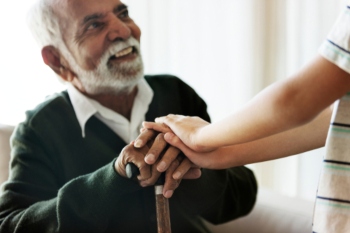 The Government will miss its pledge of delivering five extra years of healthy living by 2035 without urgent action, Lords Committee has argued today.
The committee said a number of measures are needed to increase healthy life expectancy and reduce health inequalities in old age.
This includes better coordination of health services to better treat people with multiple age-related illnesses, and more deployment of technology and services to support independent living in old age.
Lord Patel, chair of the Committee, said: 'The Committee found that the Government needs to urgently address the key issues of reducing health inequalities, implementing health system reforms and promoting lifestyle changes.
'Furthermore, technologies can be better utilised to help people live independently for longer.
'The Government must act now to increase support for the exciting new scientific research that targets the underlying processes of ageing. Treatments are being developed that could improve health without the need to treat multiple separate illnesses.'