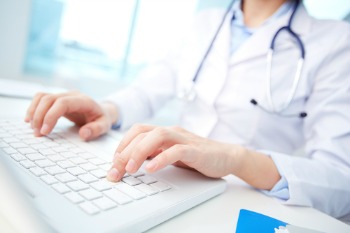 Whenever digital dreamers turn their imaginations to the future, one thing always comes up: sharing. The benefits of sharing data are obvious. The insight that can be gleaned from comparing large statistical datasets is invaluable. It can give leaders knowledge that can help to shape strategic thinking, improve efficiency and help to spot business opportunities.
Local authorties store millions of rows of data, much of it personal data about citizens, their names and addresses, where they go to school, when their bins are collected, when their council taxes are paid. The devolution initiatives will require local authorities to share vast amounts of citizen data to ensure smooth continuation of services and payment.
And then there is health and care.
Health and care provision, while always closely linked, are now on their way be being permanently bound together. Indeed, pooled health and care budgets shared between Clinical Commissioning Groups (CCG) and local authorities are now being widely used to improve outcomes for heavy users of the health and care systems.
But there are still many barriers to a full health and care system, the major one being the successful, and secure, sharing of data between CCGs and councils. While to the layman these would seem like a simple thing to do, the legal framework surrounding citizen data makes this a difficult goal to achieve.
Obviously, the protection of sensitive information about an individual's health and care arrangements is a good thing, but now that the two are becoming more and more intertwined there needs to be a way through the barriers to ensure a vulnerable citizen gets access to the services that they need in a timely and, hopefully, efficient manner.
Southend-on-Sea and the Southend CCG were chosen as a government pioneer area in 2013. In July 2015 they established a system that allows GPs and care professionals access to the data of Southend's 4,000 adult citizens who are recorded as receiving services from both the CCG and the council. The scheme assumes opt-in for all citizens, an opt-out needs to be signed to exclude a patient from the sharing arrangement.
At a basic level the arrangement allows three things: the GP is able to see what social care a patient is receiving, a social worker can see what health services their client is receiving and the GP and social worker can collaborate to make a better, more focused care plan for people under their care.
In addition to this, monthly uploads of anonymised data allows health and social care interventions to be seen as a whole so that strategic commissioning decisions can be made with a wealth of recent evidence to inform the decision makers.
The benefits of the scheme are undoubtedly enormous and a great example of smart digital strategy that puts citizens at the centre of service provision. Yet the scheme is currently the only one operating in the UK and has a 12-month time limit during which time its effectiveness can be measured. Indeed, the laws governing personal data exchange were waived by the secretary of state for health only after the Confidentiality Advisory Group was satisfied that all conditions for the secure sharing of data were met.
Hopefully the value of the trial will be such that the process becomes a regular arrangement between all of our social service departments and their local CCGs. It's the kind of scheme that, if successful, can make a digital dreamer a digital optimist.
Dean Wanless is managing editor of The Municipal Year Book