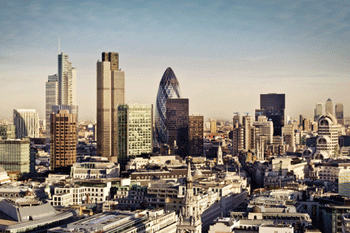 The capital's air quality is within legal limits for the first time in a decade, but it is likely to exceed these limits by the end of the month, the mayor says.
Sadiq Khan revealed yesterday London was entering the third week of January without having breached legal limits for toxic nitrogen dioxide (NO2) air pollution.
The capital's toxic air has exceeded legal hourly air pollution limits by 6 January - and often by 3 January - every year for the last decade.
For this to occur, there needs to be a recording of 18 hours of very high pollution levels at any individual site.
As of yesterday, London's NO2 hourly average limit has exceeded only eight hours across London.
However, Mr Khan warns air quality is still likely to exceed the NO2 hourly limit later this month.
The temporary improvement in air quality is partly the result of measures such as the Toxicity Charge (T-Charge) for older cars in central London and the introduction of Low Emission Bus Zones on the most polluted bus routes, Mr Khan claims.
The mayor has also confirmed even stronger vehicle emission standards will apply when the central London Ultra-Low Emission Zone (ULEZ) is launched in April 2019.
'At long last we are seeing some improvements in our toxic air, but much more needs to be done before Londoners can finally breathe a proper sigh of relief,' Mr Khan said.
'I've made it my priority to safeguard Londoners' health by targeting the capital's most polluted areas and ensuring TfL have the funding needed to deliver the Ultra-Low Emission Zone and its expansion to help transform London's air.'
Sadiq Khan criticised Whitehall for not matching his 'ambition' to tackle the capital's air quality problems.
He said the Government should give London access to the £220m Clean Air Fund which could help deliver a diesel scrappage scheme. This funding is only available to authorities outside of the capital.
The Mayor also said the capital should have a share of the £255m in implementation funding which other cities are getting to help implement their versions of the ULEZ.
'Londoners deserve a Government that wakes up to the scale of this problem and delivers tough new air quality legislation so that legal limits are met all year round,' said Mr Khan.
'Instead of shamefully blocking the capital from accessing the new National Clean Air Fund, the Government should be helping me deliver a vehicle scrappage scheme to firmly and fairly get the filthiest cars off our roads now.'