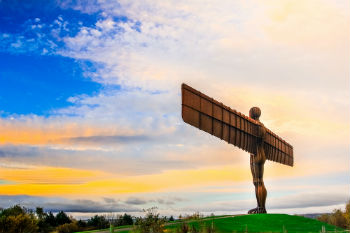 London is in line for almost three times more transport investment per person than the North of England - adding up to £2,389 more per head - according to IPPR North.
The lack of pipeline investment is only increasing the historical disparities in transport investment over the last 10 years, with the capital receiving on average more than twice as much public transport spending per capita than the North or the UK between 2008/09–2017/18.
If the North had received the same amount per person as London over the last 10 years, £66bn more would have been spent in the region.
IPPR North put the difference down to weaker political lobbying structures in the North and a lack of institutional capacity, both of which have improved through the creation of mayoral combined authorities and Transport for North.
Value for money decision-making based on historical data can also create cycles of under investment, however the Government has addressed this with changes to its key appraisal guidance, WebTAG, and a 'rebalancing toolkit'.
IPPR North called on the Government to deliver on the Northern Powerhouse Rail project, build the northern section of HS2 first and invest in some 'quick wins' in the North as well as the long-term infrastructure projects.
It also argued for a £400m project development budget for the North and for the devolution of more transport powers so that the North can take responsibility for its own infrastructure.
For more on this story visit Transport Network.