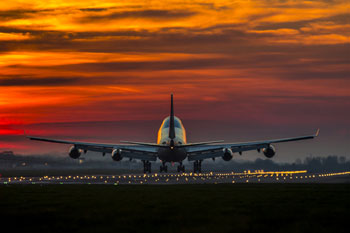 Sadiq Khan has accused the Government of not providing answers to 'fundamental questions' about the impact the third Heathrow runway will have on London.
In written evidence to the transport select committee, the mayor of London said Whitehall had 'completely failed' to show how the airport could be expanded without increasing air and noise pollution, and without affecting transport in the capital.
He warned the Government's draft National Policy Statement (NPS) appears 'to hope for the best' and is based on the third runway not being fully utilised.
In his evidence, Mr Khan said a new runway would expose 200,000 more Londoners to noise. He cited analysis by Transport for London (TfL) which showed the scheduled night flights 'ban' could actually lead to an increase in night flights by at least 33%.
On the question of air quality, the mayor pointed out that Heathrow already exceeds legal limits for air pollution by some margin, and it is yet to be demonstrated how a third runway can be delivered without worsening air quality.
There is also no credible plan for how the Government will ensure that there isn't an increase in road journeys to and from the airport, he added.
'The government has completely failed to demonstrate how Heathrow can be expanded without a severe noise, air quality and transport impact on London,' said Sadiq Khan.
'The Government's position appears to be to simply hope for the best, with unproven plans that look to take advantage of unrelated improvements being made to air quality and public transport.
'It's simply not good enough for one of the country's largest infrastructure projects, and it leaves me even more concerned about the prospect of Heathrow expansion on London and the UK.'