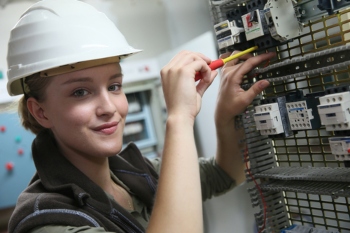 Local authorities in London have this year increased the number of apprenticeships created directly by boroughs by 14%, according to new data released by London Councils.
Between April 2019 and March 2020, London boroughs generated a total of 3,693 apprenticeships. Of these, 1,772 apprentices were directly employed by boroughs, a 14% increase on the previous year. This is almost three times the amount generated in 2016-17.
According to London Councils' data, 1,772 apprenticeships were created internally by councils and 838 by businesses that boroughs have worked with that aren't in the direct supply chain.
There were also 510 apprenticeships created in maintained schools, 481 in the supply chain to boroughs, 89 in levy transfers from boroughs to SMEs, and three by Apprenticeship Training Agencies where boroughs pay the salary and provide the placement for the apprentice.
London Councils has collected data in two new categories this year: apprentices recruited by businesses that boroughs have worked with but aren't in the direct supply chain, and apprentices created through apprenticeship levy transfers from boroughs to SMEs.
Commenting on the figures, Cllr Georgia Gould, deputy chair of London Councils and executive member for Skills and Employment, said: 'There is a different story behind every apprenticeship. From the young starter entering the world of work for the first time to the more experienced worker seeking to gain new skills. Apprenticeships created and supported by boroughs provide a unique opportunity for Londoners to progress in their career and give something back to their community.
'Boroughs have led the way in creating significant opportunities for apprentices, tripling the number of apprenticeships to 1,772 directly employed in the last financial year. This number increases to 3,693 when factoring in apprenticeships created in borough supply chains, maintained schools and through councils' brokerage schemes.
'This year in particular has been a difficult year for many Londoners. The opportunities that borough apprenticeships offer to learn skills, lay foundations and expand horizons for the future of individuals and communities are vital to London's recovery.'