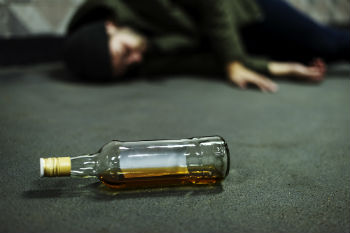 A pilot scheme to provide a safe space to help people sober up - including access to hot drinks, phone charges and help to get home - has been launched by Westminster City Council.
The council will encourage businesses to provide extra support for those made vulnerable by alcohol, helping them to get home safely and reconnect with friends. It hopes this will also stop drunk people from becoming victims of crime or antisocial behaviour.
'Leaving vulnerable, drunk people on the streets doesn't just put them in danger, it puts a strain on our already pressured emergency services, from paramedics to police to A&E doctors,' said cllr Nickie Aiken, leader of Westminster City Council. 'This is why we are working closely with businesses to pilot our new Licensing Charter, which represents a step change in how we protect those who are intoxicated and vulnerable.
'This new approach doesn't look at the seriously intoxicated as a problem to push into the street, instead it asks businesses to set up areas for people to sober up and have plans in place to help at risk patrons get home safe.'
The pilot will take place within the area supported by the Heart of London Business Alliance, and local businesses will be encouraged to volunteer for the scheme over the coming months.