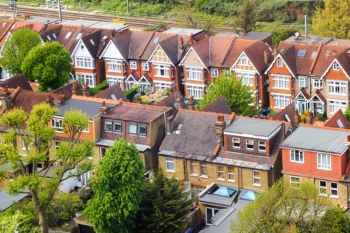 A record number of council homes were started last year in London, according to official figures.
The statistics shows 4,946 council homes were started in the capital in 2021/22, the highest level since the 1970s.
Mayor of London, Sadiq Khan, said this was more than the number of council homes started in London in the entire decade before he became mayor.
Only two boroughs did not start work on new City Hall-funded council homes last year, with Southwark leading the way with 878 starts.
The figures show that 18,722 genuinely affordable homes (including council homes) were started on London sites in 2021/22.
Mayor Sadiq Khan said: 'There's no quick fix to London's housing crisis, but we're taking some big steps in the right direction – breathing new life into council homebuilding in London. Every new home we build is another London family given the secure, long term home they deserve.'
Mayor Sadiq Khan said the figures only show council homes built with Greater London Authority funding so the total will be higher.