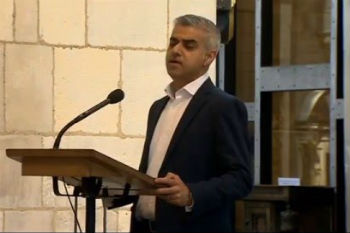 The Mayor of London yesterday announced £220m of funding for boroughs in 2017/18 to deliver transport, town centre and public space improvements.
Sadiq Khan said Transport for London (TfL) will invest £148m in Local Implementation Plans, as well as a further £70m for other schemes, including strategic walking and cycling programmes.
The new funding will benefit each of the capital's 33 boroughs and joins the TfL's Business Plan which is investing £1bn up to 2021/22.
'I'm proud that through the new TfL Business Plan we are creating a modern and affordable transport network for the capital, and am delighted that we are able to invest an increased level of funding across the boroughs next year too,' said Mayor Khan.
'By making walking and cycling easier and safer, and funding projects that will improve air quality, we can help boroughs right across the capital to deliver transport and public space improvements that are going to make a real difference to the lives of Londoners.'