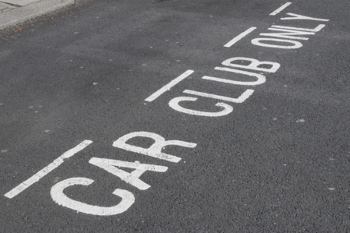 London Councils has launched a new online resource to help boroughs take a more co-ordinated approach to car clubs.
The new resource has been launched to ensure car clubs contribute to the capital's sustainable transport strategy.
There are currently six car clubs in London with 400,000 members across the capital. The car club fleet emits 28% less CO2 than the average UK vehicle and all are fully compliant with the capital's Ultra Low Emission Zone.
Cllr Julian Bell, Chair of London Councils' Transport & Environment Committee, said: 'Car clubs can play an important role in changing behaviour. We're keen to support car clubs where they help to reduce the total number of vehicles on the road and facilitate use of less-polluting vehicles.
'However, car clubs don't work everywhere and need to fit into our overall strategy for greener travel options such as walking, cycling, and public transport.
'Through improving data sharing with each other and closer collaboration, including with TfL and the car club sector, boroughs are developing a coordinated approach that will help achieve this.'
The move has been welcomed by the British Vehicle Rental and Leasing Association (BVRLA). 'Car clubs can play a massive role in helping London tackle its air quality and congestion challenges, but operators have faced a real challenge in navigating the myriad of different requirements put forward by the Capital's 32 boroughs,' said chief executive, Gerry Keaney.
Wandsworth Council is thought to have the highest level of car club membership of any local authority in the country. It membership has almost reached 30,000 – meaning one in every seven driving licence holders in the borough is now a member.