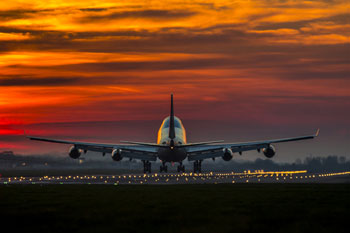 Members of the London Assembly have written to the new Prime Minister urging him to continue opposing Heathrow's expansion and calling on him to support moves to tackle domestic abuse.
The letter, written by Assembly chair Jennette Arnold, said that the London Assembly has long been opposed to the building of a third runway at Heathrow because of the extra traffic and pollution this would bring to the capital.
Ms Arnold reminded Mr Johnson that as mayor in 2015 he pledged to stop the construction of a third runway and said that the Assembly would 'welcome confirmation from you that you intend to stand by this pledge.'
The London Assembly's letter also called on the new Prime Minister to support their campaign for a Domestic Abusers Register in the Domestic Abuse Bill.
The inclusion of a Domestic Abusers Register into the Bill, which was presented to Parliament for its first reading on 16 July, would give members of the public and the police access to information about convicted abusers.
In the Assembly's letter, Ms Arnold said that as London's mayor Mr Johnson implemented London's first Violence Against Women and Girls (VAWG) Strategy and urged him to support the register.
'We urge you to restate your pledge to make London the safest city on earth by ensuring the Parliamentary passage of the Domestic Abuse Bill, incorporating this provision, is a priority,' she wrote.