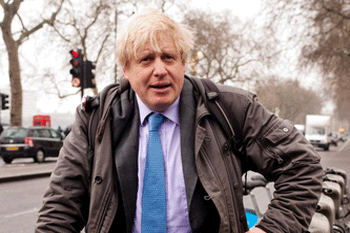 Members of the London Assembly have written to the PM demanding that he answer questions about his dealings with the model-turned-businesswoman Jennifer Arcuri.
According to an investigation by The Sunday Times, the tech entrepreneur was handed a privileged place on Mr Johnson's overseas trade trips while he was the mayor of London.
Ms Arcuri was also given a total of £126,000 in public money and has described Mr Johnson, who was allegedly a regular visitor to her Shoreditch apartment, as 'one of her best friends'.
Len Duvall, chair of the London Assembly GLA Oversight Committee, has written to the prime minister asking for details of all contact with Ms Arcuri, including social, personal and professional, during his period of office as mayor of London.
He also asked for an explanation of how that alleged personal relationship was disclosed and taken into account in any dealings with the Greater London Authority.
He has been given 14 days to respond to the allegations.
The Prime Minister's Office has been contacted for a response.