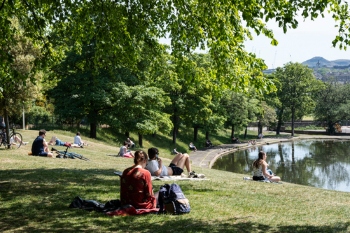 New rules governing travel and outdoor socialising in Scotland have come into force today.
Travel within Scotland for outdoor socialising, recreation and exercise will be allowed from today. However, people must continue to stay local for other purposes such as non-essential shopping, and public transport capacity will continue to be limited.
Outdoor meetings in groups of up to six adults from up to six households will also be allowed from Friday, with under-12s not counting towards this limit. Socialising in homes is still not permitted.
The easing of restrictions in Scotland has been brought forward as data shows continued progress on vaccination against COVID-19 and suppression of the virus.
First minister Nicola Sturgeon commented: 'We have made significant progress in reducing the number of new COVID cases in Scotland, partly due to the success of the vaccination programme but also because so many people have stuck so well to the rules. Daily cases are at the lowest level since September, and have declined more than 85% since early January.'
Image: DGreenPhoto / Shutterstock.com