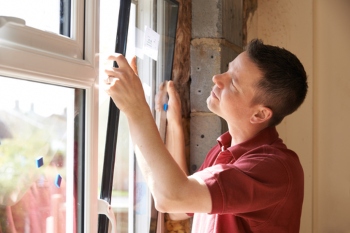 A new project to help local and combined authorities upgrade the energy efficiency of their existing housing stock has been launched by the UK Green Building Council (UKGBC).
The Accelerator Cities project will bring together local leaders and expert stakeholders to boost the rate of home retrofits.
It will support towns and cities to develop their own home retrofit programmes, as well as share best practice and encourage greater partnership working.
John Alker, director of policy & places at UKGBC, said: 'Accelerator Cities is all about supporting and enabling greater coordination between local government on home retrofit.
'The project will help city and local authorities as they grapple with issues such as householder engagement, skills and finance – helping to build an evidence base, learn lessons and share common approaches.'
Between now and 2050, more than 1.8 million homes need to be retrofitted every minute in order to meet the UK's net zero carbon target.