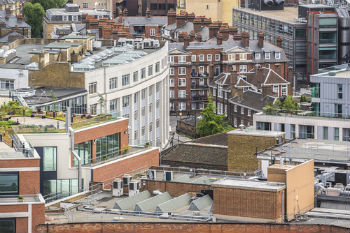 Councils have been urged to get better value from their £2.5bn 'surplus' assets in a new report by the Audit Commission.
The Commission, which is due to be abolished, said that while the local government estate has shrunk by nearly a third since 2004/05 it is still worth an estimated £169.8bn, with £2.5bn identified as 'surplus'.
It wants councils to more proactive at managing their estates and review if they should keep, sell or transfer them, adding that in 2012/13 English councils spent an estimated £5.6bn on premises-related expenditure.
Chair of the Audit Commission, Jeremy Newman said: 'To be clear, we are neither advocating that local government starts a wholesale sell-off of their land and property nor are we suggesting councils shouldn't spend money on buying assets or on investment to improve their existing property. What we are highlighting is a group of assets that do not provide immediate benefit to local communities, but still require councils to spend money on maintaining them.
'These assets have potential value for councils. While not all such land or buildings may be sellable, councils should consider how much value they gain from surplus assets and how this could be increased.
'I urge councils to use the data held in the Commission's 'Value for Money (VFM) Profiles Tool', such as spending on and value of land and property assets and 'surplus' assets, alongside their unique and detailed local knowledge, to regularly review if their estate is fit-for-purpose.'