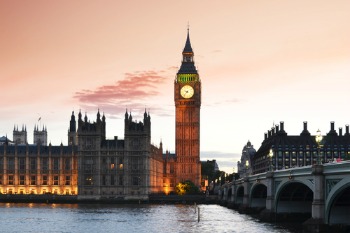 The UK's local government leaders have united to call on Westminster to devolve more powers to local communities in the wake of Brexit.
Council leaders across the UK are warning the Government that any new constitutional arrangement formulated once we leave the EU must not be decided only by London, Holyrood, Stormont, or Cardiff Bay.
The local government associations of England, Wales, Scotland and Ireland have urged Whitehall to enter into constitutional talks with them to ensure any future constitutional arrangement is based on three key principles.
The first of these principles would be subsidiarity. This would ensure power is transferred to the level of government closest to the people.
The second would be a secure and enhanced legal position for local government, which would include a defined set of powers and responsibilities.
Finally, the local government leaders called for greater fiscal autonomy at the local level.
As well as constitutional talks, the Local Government Association (LGA), Welsh Local Government Association (WLGA), Convention of Scottish Local Authorities (COSLA), and Northern Ireland Local Government Association said there should be a full guarantee in the Autumn Statement that they will receive their full share of EU funding by 2020.
They also proposed the creation of a successor funding scheme, in partnership with local government, the higher education sector and business, to replace the funding opportunities that will be lost with an exit from the EU.
'The EU referendum gave a clear signal that views on politics, growth and prospects differ widely across the UK,' a joint statement said.
'Recasting the position of local government and broadening the scope of decision making across the UK is the only way to meet the different needs of our different communities.
'It also exposed a sense, amongst some, of feeling distanced from decision making and disconnected from the political process and has sparked a debate about the UK and our constitutional settlement.
'Councils have a deep understanding of the frustrations, aspirations and possibilities within our communities. With our country increasingly defined in 'local' rather than 'national' terms, a new settlement which ignores the re-awaking of local identity in the UK in favour of a post-Brexit national identity will be unsustainable.'
The statement also said that taking decisions closer to where people live would bring 'significant economic and social benefits' and is the most effective way 'to create jobs, build homes and strengthen communities.'