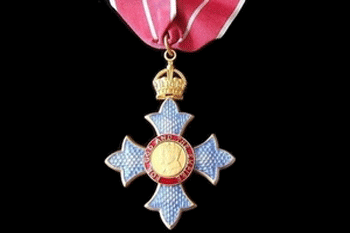 Key figures in local government have been recognised on the Queen's 90th birthday honours list for their services to the sector.
The chief executive of Oldham Metropolitan Borough Council, Carolyn Wilkins has been awarded an OBE for her public service reform work in Greater Manchester.
Nottinghamshire County Council's deputy chief executive and corporate director for adult social care and health, David Pearson, has been awarded a CBE. He said: 'This honour is also tribute to the many fantastic colleagues, councillors, partners and service users I have worked with over the years.'
Inverclyde Council chief executive John Mundell, who will be stepping down later this year, has received an OBE.
Former Portsmouth City Council leader and Local Government Association vice-chair Cllr Gerald Vernon-Jackson and Derbyshire County Council leader Cllr Anne Western received CBEs.
Cllr Western said: 'It is a recognition of the important role Derbyshire plays on the national stage and a great credit to everybody at the council working hard to continue delivering quality services during difficult times.'
Colin Diamond, executive director of education at Birmingham City Council was awarded a CBE, Cllr Philip Atkins, leader of Staffordshire County Council, was granted a CBE and former Bristol City Council leader Simon Cook was awarded a MBE.