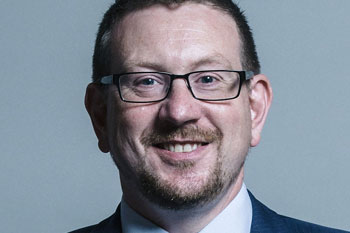 The Labour Party have accused the Government of being 'callous' as an analysis reveals that local government funding benefits affluent Tory areas the most.
In December, the Ministry of Housing, Communities & Local Government released a consultation proposing changes to local government funding.
A Labour analysis of the figures on spending power from the provisional local government settlement review found the spending power per household of local authorities is set to fall by an average of 23% (£243) between 2010-11 and 2019-20.
The analysis also revealed that Labour councils are due to see falls of 28% on average, compared to a 19% fall for Tory local authorities.
While Tory councils have seen an average fall in spending power per household of £115 during this period, the equivalent cut for Labour councils is more than £500 per household.
The analysis found that nine of the top 10 councils that are set to see the biggest cuts to spending power are Labour-led, while eight out of 10 of the councils that have received the best settlement over the ten year period are Conservative-controlled.
The most deprived areas of the country are also being hit particularly hard, Labour said. Nine of the 10 most deprived councils in the country have seen cuts of almost three times the national average of £255.
'Nine years of Government cuts have pushed local services into crisis and left councils on the brink of collapse,' said Andrew Gwynne, Labour's shadow secretary of state for communities and local government.
'The Tories approach of targeting the most deprived areas is callous and calculated, and under the guise of manipulating existing funding models, could get even worse.
'The Government must change its plans and prioritise funding for the most deprived council areas.'
An MHCLG spokesman responded: 'We are investing in Britain's future by providing local authorities with £91.5bn over the next two years to meet the needs of their residents and authorities are receiving £1bn extra in funding this coming year.
'Further to this, we have launched a consultation seeking views on what factors will be included in a new funding formula. This is a complex piece of work and will take time to get it right.
'We are clear that this is a review of the relative needs and resources of local authorities.'