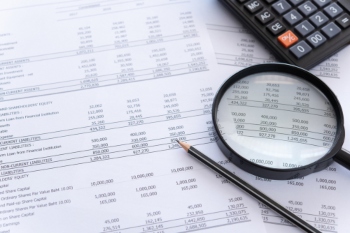 The timeliness and quality of auditing local government spending is undermining accountability and effective spending decisions, a watchdog has warned today.
In a new report, the Public Accounts Committee said the system of local government audit is close to 'breaking point' with the Government 'increasingly complacent' about the issue.
The report found less than half of local authority audits were completed on time in 2019-20, with half needing improvements.
The committee also warned the local audit market is at risk of collapse due to its reliance on only eight firms, with two carrying out around 70% of the audits.
Dame Meg Hillier, chair of the committee, said: 'As public spending and demand on local services have exploded with the pandemic, the accelerating decline in the timeliness and quality of audit of local government spending undermines that accountability, and undermines effective spending decisions.
'Even before COVID the local government audit market was strained. If the market cannot deliver that accountability and clarity about the costs and risks in local government the Government should be more concerned than its slowness to act suggests.
'The Redmond Review of local government audit is a thorough and sensible piece of work but some of its measures won't be implemented until 2023 – more than four years since it was commissioned. And public audit is added as an afterthought to a body which oversees the very different field of company auditing.'
Tony Crawley, PSAA's chief executive, said: 'PSAA is determined to play its part in helping to address the challenges that the PAC report highlights. We have recently consulted on our draft Prospectus for the next audit services procurement for 2023/24 onwards, and have also carried out a market engagement with audit firms. Encouragingly, both exercises have achieved a high level of engagement.
'We are currently working through all of the very informative responses, and will publish summaries of both in the near future.'