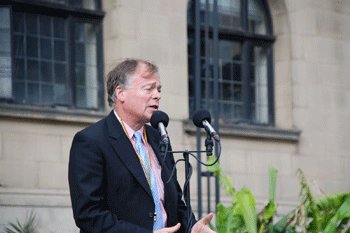 MPs today announced the launch of a 'long overdue' inquiry into overview and scrutiny in local government.
The Local Government Act (2000) introduced some overview and scrutiny arrangements as a counterweight to the increasing powers of councillors.
However, a number of high-profile cases, including child sexual exploitation in Rotherham, have brought into question how well these arrangements are working.
The Communities and Local Government (CLG) Committee inquiry will look at the powers of scrutiny, and will look into whether local communities are able to contribute to and monitor the work of their councils.
The committee chair, Clive Betts, described the enquiry as 'long overdue'.
'Local authority executives have more powers than ever before but there has not been any review about how effectively the current overview and scrutiny arrangements are working since they were introduced in 2000,' he said.
'Local authorities have a considerable degree of discretion when it comes to overview and scrutiny.
'We will examine these arrangements and consider what changes may be needed to ensure decision-makers in councils and local services are better held to account.'
Mr Betts told The MJ it was important to hear from those with concerns, as well as those with examples of good practice.