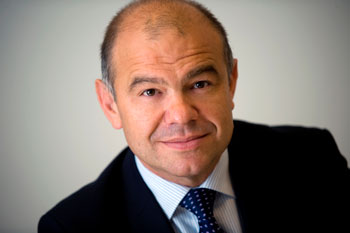 Recent figures from WRAP set out a compelling case for concern, arguing that the UK's food waste crisis is reaching a critical juncture. Despite a target to cut household food waste by 5% before 2016, figures from January 2017 reveal that food waste in the UK actually rose 4.4% between 2012 and 2015.
Costing the average family more than £700 in disposal costs alone, the volume of food waste sent to landfill in 2015 surpassed 7.3 million tonnes. With 60% of this waste classed as avoidable, the time for action is now and local authorities are in a unique position to challenge and change household behaviours.
While household food waste makes up 70% of the UK post-farm-gate total (with manufacturing accounting for 17%, hospitality and food service 9% and retail 2%), blaming homeowners alone would be wrong. When you look at the causes of landfill-bound food waste, the picture becomes a little more complicated.
Attitudes to food
Our cultural relationship with food has been hardwired over millenniums; the need to store and hoard food, worries of starvation, our view of unattractive or out of date 'spoiled' food, all play into the behavioural factors that impact upon wastage.
Understanding the factors behind behaviours is crucial to finding a solution. There are two key aspects to address, namely, education (to avoid the need for any wastage in the first place) and management (of the waste which is still produced).
We are encouraging the government to adopt a programme of change, to engage households on their behaviours and relationship with food, similar to a public health campaign.
If the consumer can be educated on how to interpret best before dates or how to utilise, for example, a bag of vegetables to ensure all parts of the product are used, they will see budgets go further (whilst we see the benefits of less waste to landfill).
ReFood has worked extensively across the public and private sectors to create waste reduction strategies and implement food collection services. From this experience, we have found that often what works for a restaurant will work for a household. When we go into a restaurant, one of the first things we normally find is that there is too much produce being ordered. Households are the same, when faced with buy-one-get-one-free offers our shopping bags fill to the brim with products we will not need or use (inevitably leading to wastage).
But the issue here isn't with the consumer. It is only natural for shoppers to try and get more value but how they achieve this is down to the retailer. We would encourage retailers to move more to individual item discount promotions than those associated with buying in bulk (working in conjunction with that wider public health campaign).
Managing the current problem
While fundamentally changing our relationship with food may take a generation, how we manage the waste that is currently produced or is unavoidable is something local authorities can influence.
We believe that food waste should be segregated at the point of collection through local authority mandates. By doing this simple step, authorities can suddenly turn the food waste question on its head. Waste, instead of a cost and curse to landfill becomes a valuable commodity.
Through segregation, authorities can harness valuable organic matter that can be effectively recycled via anaerobic digestion (AD). AD harnesses the natural degradation of food by capturing resulting biogas and using it to generate heat and renewable energy – both gas and electricity – which can be sent directly to the National Grid. One of its advantages is that nothing goes to waste, even the resulting residue from the process can be used as a sustainable fertiliser.
With nothing left to waste, the possibility of zero food to landfill becomes a conceivable reality. If we were to achieve this nationwide, then by 2020 we could generate over 1.1tW of energy, 27 million fewer tonnes of greenhouse gas emissions, return over 1.3 million tonnes of nutrient-rich fertiliser to farmland and save the public sector over £3.7bn – a huge economic benefit which is currently being overlooked.
The answer sounds simple, and the private sector has grasped it with both hands (as they see the environmental and financial benefits). However, local authorities too often have policies that are not uniform, to the extent that within a five-mile radius, three different councils could manage waste in three different ways. No wonder households remain confused on policy!
It might be naïve to believe councils can place political differences aside to combat food waste with uniformity, but it can be done, and the commercial sector is an example of such collaborations. Take The Courtauld Commitment, which aims to promote change across the supply chain, and is inspiring action from businesses operating across the supply chain, many of whom might typically be commercial adversaries.
Brexit provides an opportunity for the UK to rewrite its relationship with the environment. We need to see leadership and collaboration from local authorities to create legislative equivalents to make sure we maintain our focus on food waste and go beyond the haphazard approach of what has happened before. This will allow us to capitalise on the significant economic and sustainable benefits of food waste recycling.
Final thoughts
At ReFood, we believe that wasting produce is ludicrous – so much energy, water and labour resources go into producing it. As such, reducing waste must be a priority.
This is where AD must be prioritised. While recycling food via AD isn't a one size fits all solution, its involvement as part of a wider integrated public sector waste management strategy is hugely important. What's more, by doing so, we can make great strides towards eliminating food waste to landfill and help reach UK renewable energy targets.
As local authorities continue to battle against tightening budgets, we hope to see segregation and AD become a key tool in the battle against food waste, benefiting both the environment and budgets.
Philip Simpson is commercial director at ReFood.