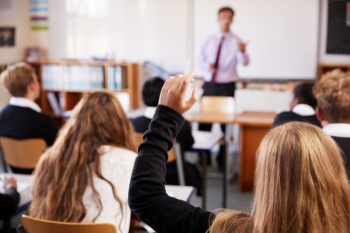 Up to 75 new free schools - including sixth forms, specialist schools and alternative provision - will be created across England.
Local authorities will be able to bid for the special schools with funding allocated to the areas with the highest need.
The new alternative provision schools will help keep those who have been excluded, or are at risk of exclusion, engaged with their education.
The special schools will offer specialist support and education for pupils with needs such as autism, severe learning difficulties or social emotional and mental health conditions.
Up to 15 new mainstream free schools, including a number of standalone sixth forms, will also be created in local authority areas where outcomes for pupils are currently weakest.
Education secretary Nadhim Zahawi said: 'From mainstream education which can provide for every need, to specialist teachers and equipment in tailored settings, our new schools across the country will continue to make sure that every child, in every corner of the country, gets the support they need to succeed.'
The first 60 special and alternative provision free schools will begin opening from September 2025, creating approximately 4,500 new places.
The Government is also in talks to expand its programme of bailing out under-pressure councils to wipe out their special educational needs (SEND) deficits.