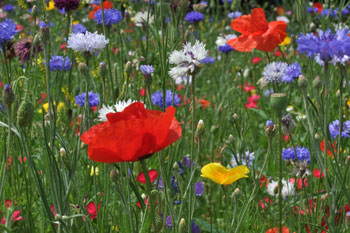 Councils should be required by law to provide maps of local areas that are important for wildlife to help increase the extent and quality of natural habitats, charity says.
The Wildlife Trusts has published a new report which shows how new laws could lead to the creation of nature recovery maps and reverse decades of wildlife decline.
Towards a wilder Britain – creating a Nature Recovery Network argues Parliament should pass a new Environment Act that would place a duty on councils to produce Local Nature Recovery Maps.
These would set out the areas important for sustaining wildlife and would help local and central government to coordinate their work around creating environmentally sustainable communities.
Policy protection for Local Wildlife Sites has been dropped from the draft National Planning Policy Framework. This could undo basic protection for 42,000 sites that are crucial to local wildlife.
'Nature is valuable for its own sake and is the foundation of our society and of our economy,' said Stephanie Hilborne, chief executive of The Wildlife Trusts.
'Yet we have neglected its value for too long. We need to substantially improve our farming and planning policies which are currently up for review; and we need an ambitious Environment Act that puts nature's recovery on to a statutory footing.
'The only way any of this can work is if there are Nature Recovery Maps in every part of the country. This can help build the Nature Recovery Network that future generations deserve.'