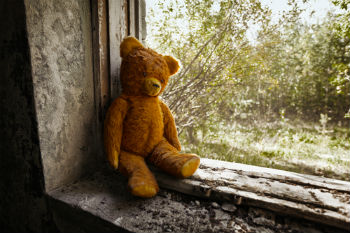 Almost two thirds of the properties provided to migrant children in need are unsuitable and local authorities are not doing enough to rectify this, according to a new report.
Published by Hackney Migrant Centre, the report found that 64% of the properties used to house children in need fall short of meeting the practical and emotional needs of the children and their principal carers.
It also learnt that, despite the accommodation not meeting UK housing law standards, councils are not using the powers and expertise available — such as the authority to compel landlords to improve conditions — to fix the problem.
The report, entitled A Place to Call Home, emphasises that under Section 17 of the Children Act 1989 there is a legal obligation for the state to provide a lifeline for destitute children, irrespective of their immigration status.
The same is also true for the Children's Services of local authorities, which are duty bound to 'safeguard and promote the welfare' of children 'in need' within their area.
By not providing suitable housing to migrant children in need, the report argues, local authorities are not fulfilling their domestic and international legal obligations.
A Place to Call Home explores a number of key issues relating to the possible consequences of housing children in poor accommodation. These include:
• No provision for, or restricted access to, cooking facilities leading to children receiving an inadequate diet;
• Accommodation located away from the family's previous environment impacting on a child's social and educational development;
• Severe overcrowding, infestations of vermin or insects, damp or mouldy conditions resulting in psychological problems and in the onset or exacerbation of respiratory problems;
• Frequent moves, uncertainty and the lack of a stable home resulting in stress, anxiety or depression; and
• Being accommodated in bed and breakfasts or other shared accommodation with a high turnover of guests is detrimental to child welfare, especially where some of the guests could pose a serious danger to the family.
Three other points were drawn out in the report: 40% of families had remained in their accommodation for more than six months, long enough for unsuitable housing conditions to have a profound impact on a child's health; the wider context of poverty exacerbates any problem caused by bad housing; most families experienced more than one issue, so the impact on the children will be compounded.
The Hackney Migrant Centre stresses that social service departments must work closely with housing departments to ensure that their duties to promote the welfare of children under section 17 are met.
They also call for robust guidance around the provision of accommodation under section 17.