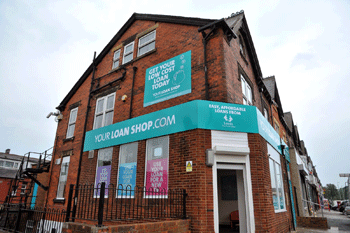 A credit union loan shop, offering a more affordable alternative to pay day lenders, has been opened in Leeds.
Leeds City Credit Union will offer loans with an APR of 26.8%, compared to the average APR of 299% from high cost lenders. It will also help raise awareness of local, more affordable alternatives to pay day loans, pointing people in the direction of finance and debt advice.
Chris Smyth, chief executive of Leeds City Credit Unio,n said: 'By providing affordable credit union loans we intend to significantly undercut the excessive rates of interest, that the high cost money shops charge.
'What's more the credit union, unlike the payday and high cost loan shops, will take care when giving credit – we carefully check that a person applying for a loan can afford the repayments.'
Leader of Leeds City Council, Cllr Keith Wakefield, said the new credit shop would help with the drive to make Leeds a 'pay day lending free city'.
He said: 'We want to continue to encourage people to take advantage of responsible lenders in the city such as the credit union to get a better understanding of how they get out of debt, but also what other options may be available to them.'