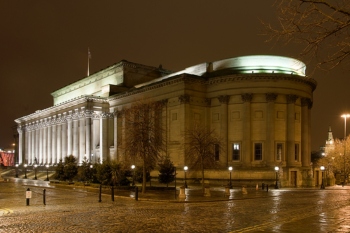 UNESCO has made 'the wrong call' by stripping Liverpool City Council of its World Heritage status, mayor Joanne Anderson has argued.
UNESCO has decided to delete the city from its World Heritage List due to the 'irreversible loss of attributes conveying the outstanding universal value of the property'.
Mayor Anderson said she was 'hugely disappointed' by the decision, arguing the report drafted for the World Heritage Committee was 'littered with errors and unsubstantiated claims'.
She highlighted that £700m has been spent over the past ten years to upgrade the city's historic and listed buildings, and the original plans for Liverpool Waters that had worried UNESCO had not come to pass.
Mayor Anderson said: 'I'm hugely disappointed and concerned by this decision to delete Liverpool's World Heritage status, which comes a decade after UNESCO last visited the city to see it with their own eyes.
'Our World Heritage site has never been in better condition having benefitted from hundreds of millions of pounds of investment across dozens of listed buildings and the public realm.
'We will be working with Government, Historic England and other stakeholders to examine our next steps. We have a stunning waterfront and incredible built heritage that is the envy of other cities.'