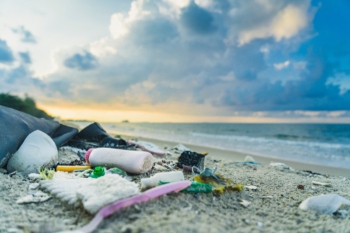 Councils are being overwhelmed by huge piles of litter at UK beauty spots, a trade union has warned today.
UNISON said the increase in the amount of waste being dumped at public spaces is putting enormous pressures on council budgets and overstretched workers.
It is calling on the Government to ensure councils are properly funded, highlighting that annual expenditure on waste collection has dropped by more than £200m since 2011 in England alone.
At the same time, funding for street cleaning has been cut by almost £300m, according to the union.
UNISON general secretary, Christina McAnea, said: 'Ministers should make sure councils have the money they need to run all their services properly. The pandemic has shown how much our communities need effective public services.
'Stretched resources are adding to the pressure on council staff who've gone above and beyond for the past year. They're also having to bear the brunt of public anger when parks and beaches have been left in a terrible mess.'