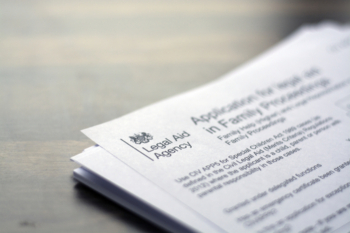 A civil liberties group will take the Government to court over its refusal to provide legal aid to those wishing to challenge councils over their use of anti-social behaviour legislation.
Liberty claims the Legal Aid Agency will not grant legal aid to people who cannot afford to pay lawyers if they want to challenge potentially unlawful Public Space Protection Orders (PSPOs).
PSPOs allow councils to ban activities they deem to have a detrimental effect on the lives of others. However, in some cases they have been used to ban rough sleeping - a move Liberty argues wrongly equates poverty with antisocial behaviour.
The civil liberty group claims the Agency's refusal to fund challenges to PSPOs means that it is 'near-impossible for homeless people cruelly targeted by PSPOs to enforce their basic human rights.'
'Many local authorities are criminalising those in need, but the Legal Aid Agency's position robs all but the wealthy of their ability to challenge council abuse of power,' said Rosie Brighouse, the lawyer for Liberty.
'It is essential this case goes ahead so that anyone can challenge illegitimate Public Space Protection Orders.'
A spokesperson for the Legal Aid Agency said that while challenges to PSPOs do not currently fall within the scope of the legal aid scheme, individuals may apply for Exceptional Case Funding.
'The Legal Aid Agency can only grant legal aid where the LASPO Act and regulations allow,' they said.
'Legal Aid may be available for Public Space Protection Orders via Exceptional Case funding, subject to a statutory test to demonstrate a risk of breach of Human Rights, and the usual means and merits tests.'