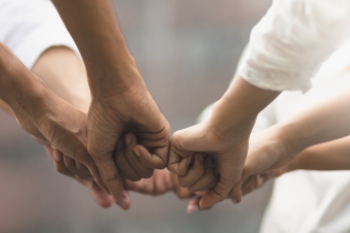 Two-thirds of people living in areas prioritised for levelling up funding want decisions on spending in their communities made locally and not by Whitehall, according to a new study.
The Law Family Commission on Civil Society, chaired by former cabinet secretary Lord Gus O'Donnell, is calling on the Government to empower communities to devise and deliver levelling up schemes in their areas.
The call comes after Chancellor Rishi Sunak yesterday confirmed as part of the Government's Autumn Budget that the Levelling Up Fund will mean £1.7bn is invested in local areas across the UK.
A YouGov survey commissioned by the Commission shows that 65% of people in levelling up priority areas want decisions on how to spend levelling up funding taken by local government or community groups and charities. Just 10% want decisions taken by national Government.
The Commission also called for greater investment in social infrastructure and grassroots initiatives to foster civil society. They argued that a strong civil society was essential for increasing social capital, neighbourliness and trust within an area, which in turn are important for levelling up.
'Politicians of all stripes have attempted and failed to deal with the UK's dire performance on regional inequality for several decades,' said Matt Whittaker, LFCCS Commissioner and CEO of Pro Bono Economics.
'The latest effort to 'level up' the country, while much needed, will suffer the same fate unless its architects learn from the past and give a full role to the local charities, community groups and volunteers that together form the nation's civil society.
'The Law Family Commission's polling clearly shows that residents in levelling up priority areas want regeneration decisions to be made locally, and the Prime Minister himself has said that local leadership is the most important factor in delivering success. What is needed now is the vision and commitment from government to make this happen.'