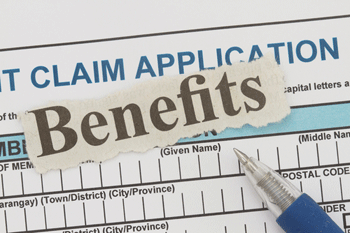 Several major letting agents are discriminating against tenants on housing benefit, according to campaigners.
Shelter and the National Housing Federation carried out an investigation in which mystery shoppers called branches of the letting agencies posing as people on housing benefit.
They say one in 10 branches had a policy not to let to anyone on housing benefit regardless of whether they could afford the rent.
Almost half of branches called said they had no suitable homes or landlords willing to let to someone on housing benefit.
The two charities have urged letting agents and landlords to remove the bans which they say are grossly unfair and probably unlawful.
They say the failure of successive governments to build enough social housing means that there are an estimated 1.64 million adults who now rely on housing benefit to help with expensive private rents.
Polly Neate, chief executive of Shelter, said: 'Rejecting all housing benefit tenants is morally bankrupt, and because these practices overwhelmingly impact women and disabled people, they could be unlawful.
'That's why we're urging all landlords and letting agents to get rid of housing benefit bans, and treat people fairly on a case by case basis.'