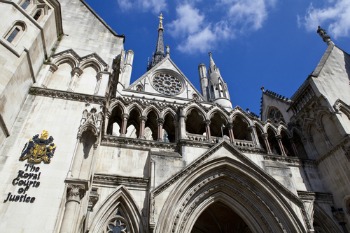 Kirklees Council insists 'lessons have been learned' in the wake of what has been described as a seven-year campaign of rape and abuse in Huddersfield.
Last Friday 20 men were convicted of being part of a Huddersfield grooming gang that abused 15 girls — some as young as 11 — between 2004 and 2011.
The leader of the gang, Amere Singh Dhaliwal, 35, was jailed for life with a minimum of 18 years. Other gang members were imprisoned for between five and 18 years.
Responding to the verdict, Kirklees Council said the sentences handed down to the perpetrators show that child sexual exploitation (CSE) 'will not be tolerated in Kirklees.'
The council's director of children's services, Steve Walker, said the crimes were committed at a time when the issue of CSE was 'not well understood.'
However, he reassured the public that since then 'lessons have been learned.'
'In Kirklees now, agencies, particularly Children's Services and West Yorkshire Police, work closely together to ensure that victims and potential victims are protected and those who seek to exploit and abuse children and young people are brought to justice, said Mr Walker.
'The robust arrangements that we have in place including sharing intelligence and information across all agencies, mean that there is no hiding place in Kirklees for perpetrators of abuse.'
Mr Walker also sought to reassure residents that the council was not complacent about CSE issues.
'The safety of our children and young people is our highest priority and we are always seeking to improve our response to benefit them,' he said.
'For that reason we have asked independent expert Dr Mark Peel – the former Professor of Social Work at Leicester University, to undertake a review of these non-recent cases to identify whether there are any lessons we can learn.'
'Through the Kirklees Safeguarding Children's Partnership, we are also in the process of commissioning an independent review of our current policies and practices by external experts to review whether there are opportunities to improve these further,' he added.