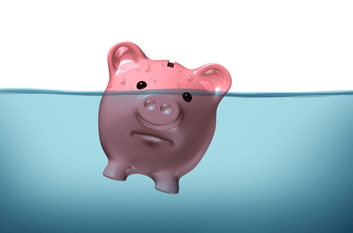 Leeds City Council has appealed to the Government for more financial support as it projects a funding gap next year of over £100m.
The council is currently projecting, after the application of Government support, an estimated funding gap of £52.5m in this financial year.
For the financial year ahead (2021/22) the council is also facing a funding gap of £118.8m. It estimates that £66.1m is due to the ongoing impact of Covid-19.
A report by the Institute for Fiscal Studies (IFS) has stated that, for 2020/21 alone and without considering losses due to uncollected local taxation, there is for councils still a gap of £2bn that needs to be met.
In terms of the total unfunded in year impact of Covid-19 upon local authorities, the IFS warns this £2bn figure could potentially rise up to £3.5bn in 2020/21.
'The impact of coronavirus has had an enormous impact on our financial position. Not only in terms of the costs to tackle Covid-19, but on many of our revenue streams that help provide the funding we need to fund vital front-line services,' said the leader of Leeds City Council Cllr Judith Blake.
'Whilst welcoming the assistance offered so far by Government to meet the costs of coronavirus, it simply does not go far enough when you also consider the significant cuts made to our central grant funding since 2010.
'We are therefore in talks with the Government to discuss what else they can do to help because without additional assistance, there is a threat of big cuts to services.
'These financial reports to executive board set out the stark financial position we face, and a number of steps we intend to move forward with to mitigate the impact of the budget gap in the next financial year.
'We will do everything in our power to ensure that our front-line services supporting the elderly, vulnerable and all those in need continue to be protected.'