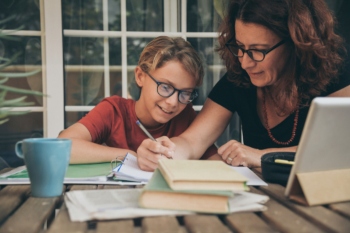 Council leaders have welcomed plans to create a national register of children not in school.
The Government said local authorities will be required to maintain the register to help identify young people that may be receiving an unsuitable education.
The register also aims to ensure local authorities can offer the right support to home education families.
Children's Commissioner Rachel D'Souza said: 'The register of children not in school is vital in making sure that we are able to keep children safe and engaged, wherever they are learning. The reason I've pressed for the roll-out of a national register is that it is all about ensuring children are safe, that they get the best education they can, helping to unlock doors to their future, and that those dedicated parents who choose to educate their children at home feel supported in doing so.'
Cllr Anntoinette Bramble, chair of the Local Government Association's Children and Young People Board, said: 'It is good the Government has acted on councils' concerns around the increasing number of children receiving an education outside the classroom and missing out on the benefits that a school environment brings, such as safeguarding and learning and socialising with other children.'
The Government also announced up to 300 schools rather than the usual 50 will be chosen for the School Rebuilding Programme later this year.