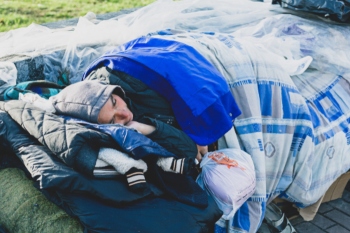 A new independent commission to learn the lessons from how rough sleepers were supported during the pandemic has been launched.
Chaired by Lord Bob Kerslake, the Commission on Homelessness and Rough Sleeping will aim to understand what worked during the pandemic and what is now needed to embed the good practice.
Lord Kerslake said: 'By general consent Everyone In was a terrific success which made a real and tangible difference to the lives of some of society's most vulnerable members.
'What I want to do through this Commission is to look at how we can build on this for the future.
'It is an opportunity to learn, and share learning across the public sector, the health sector as well as local and central government. And if we can do that, we will have done something really valuable for this country.'
The Commission's Advisory Board is comprised of members from local government, national government, charities, housing associations and the health service.
Cllr James Jamieson, Local Government Association chairman, said: 'It is vital we draw on lessons learned during the pandemic and ensure this is not just a one-off emergency response, so we can end rough sleeping and make sure no-one suffers the tragedy of becoming homeless.'
It will produce a report in the autumn with recommendations of how to consolidate and improve this way of working for the future.