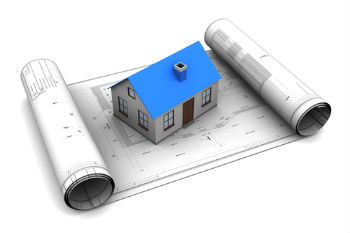 Housing campaigners are demanding action over huge profits being made by developers just by gaining planning permission for land they have bought.
The Centre for Progressive Policy and the National Housing Federation say landowners in England made more than £13bn in 2016/17, more than the global profits of Amazon, McDonald's and Coca Cola combined.
They say the price of agricultural land immediately multiplies by 275 once it receives planning permission, before a single home is built.
It means housing associations are finding it increasingly difficult to afford land for new homes.
The two campaigning organisations say the profits should be 'captured' and put to use build up to 100,000 affordable homes every year as well as roads and other infrastructure.
This could include demanding that at least half the homes built on disused public land are affordable to people on the lowest incomes
David Orr, chief executive of the National Housing Federation, said: 'In the face of a disastrous housing crisis, it is clear that the broken housing market is simply not delivering.
'What's more, the way we buy and sell land is the key cause. Now we need a fundamental rethink to tackle this fundamental problem.'
However, the figures were dismissed by the CLA who said the claims are distorting the view of how the value of land is captured.
CLA director of policy and advice, Christopher Price, said: "These figures do not present an accurate view of the price land is sold for, nor do they accurately reflect the extent to which the state already captures the increased value of residential land compared to agricultural land.'