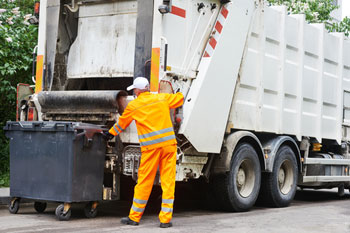 A council has been fined £120,000 following the death of two women from reversing rubbish trucks.
South Lakeland District Council has been fined following the two separate incidents, after an investigation showed the authority failed to tackle the risks from reversing vehicles.
The first incident occurred in June 2010, when 54-year old Mary Cook was struck by a reversing truck and later died from her injuries. An investigation by the Health and Safety Executive (HSE) found it was normal practice not to have a council employee walking behind the reversing truck to guide the driver.
The court was told the council failed to review its collection rounds following the incident, and a council worker was knocked over and killed by another reversing truck in March 2011 outside St Mary's School.
The council pleaded guilty to two breaches of the Health and Safety at Work etc Act 1974. HSE's principal inspector for Cumbria and North Lancashire, Mark Dawson, said the council had not done enough to protect its staff and the public from reversing vehicles.
He said: 'The lane that Mary Cook and her husband had been walking along was heavily used by holidaymakers and yet the council failed to make sure measures were in place so that its vehicles could reverse safely.
'What's particularly disappointing is that the council actually introduced reversing as part of its collection of recycling waste from St Marys School, rather than trying to eliminate it wherever possible following Mary's death.'