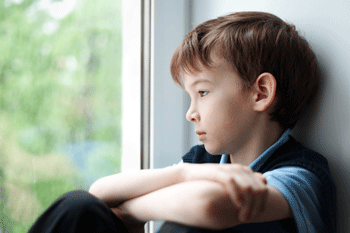 Two-thirds of councillors have warned their council doesn't have enough funding to provide universal services for children and families, according to a new survey.
The research, published by the National Children's Bureau, also found 41% of councillors said a lack of funding was preventing them from meeting their statutory duties to children, with 36% saying there was insufficient funding to help children in care.
The majority (87%) of councillors with responsibility for children's services said demand for services has risen in the last two years. Half of these said this was due to increased poverty, while 45% said cuts to other services for families were a contributing factor.
Anna Feuchtwang, chief executive of the National Children's Bureau, said: 'It's becoming increasingly clear that across England local authorities are struggling to meet the needs of children and young people, including those at considerable risk.
'We should be stepping in to help these children as early as possible, but with two-thirds of lead members saying they have insufficient resources to provide universal services, prevention and early help are falling by the wayside, as councils are forced to prioritise funds for those closest to crisis.
'Strikingly, half of lead members responsible for children's services linked growing pressure on services with poverty, illustrating the impact of deprivation on children. It's clear that demand is growing for other reasons too, including cuts to other services and more children living with complex disabilities.'
The report - Off the Radar - calls for increased funding for children's social care, better data collection and sharing, and a cross-Government strategy for improving children's lives.