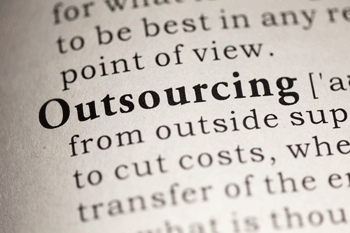 A lack of commercial skills in local authorities is a 'significant barrier' to successful outsourcing, report finds.
A new report from the legal services provided Ashfords LLP has discovered many councils are bringing previously outsourced services back in-house.
Based on the findings of an iGov survey of 129 councils, the report said 88% of participants are currently working with other local authorities by way of shared services, other partnership working or a corporate joint venture agreement.
Over a third (36%) of participants stated services are mostly provided in-house. However, 20% cited multiple supplier outsourcing, and 19% have a shared service agreement in place with another local authority.
The report, titled Outsourcing public services across local government, found the factors critical to the success of outsourcing included: planning and structuring of the outsourcing arrangement, building relationships with the outsourcing partner, and clear methods of communication.
It also revealed the two 'most significant' barriers to success are a lack of commercial skills/know-how and the perceived impact on staff morale.
Ashfords LLPS laid out four steps local authorities should consider when reviewing outsourcing arrangements: take time to prepare the outsourcing arrangement, communication is key, training, and appoint an outsourcing and shared services specialist.