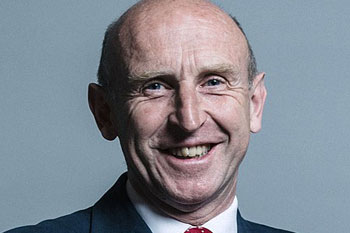 Labour has pledged to create a 'housing revolution' with biggest council house building programme since the Second World War.
Under the plans, Labour would build 100,000 council homes a year by the end of parliament, and build at least 50,000 affordable homes a year through housing associations.
Half of Labour's Social Transformation Fund – around £75bn over five years – will also be allocated to housing under the plans.
The party has also promised a new definition of 'affordable' housing based on local incomes.
John Healey, Labour's shadow housing secretary, said: 'The next Labour Government will kick-start a housing revolution, with the biggest investment in new council and social homes this country has seen for decades.
'Labour's transformational housing plans will mean thousands more genuinely affordable homes for people on ordinary incomes in every area of the country.'
Crispin Truman, chief executive of the CPRE, said: 'It's important that the next government works to help the countryside thrive, building the homes people need without damaging the environment. Investment in homes that meet genuine community needs, and relating the affordability of new homes more clearly to average incomes, are a clear step in the right direction.'