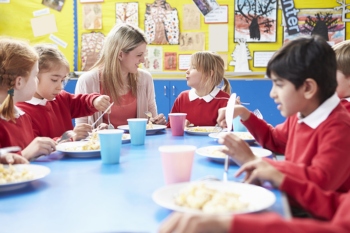 Labour has urged the Government to launch universal catch-up breakfast clubs in England to help children bounce back from the pandemic.
It said the plan would provide up to 1.5 billion free healthy breakfasts for every primary and secondary child.
Labour also argued the move would give children extra time to socialise and more time for schools to provide targeted tuition or catch up support.
Kate Green, Labour's shadow education secretary, said: 'Labour wants children to be at the heart of an ambitious national recovery from this pandemic. Breakfast clubs would give every child a healthy meal to start their day, more time to play with their friends and extra time for teachers to provide targeted catch-up support, ensuring every child is supported to reach their potential.'
Figures show five million people now live in food insecure households, including 1.7 million children.