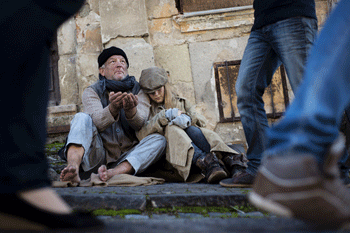 The benefit cap has moved the financial burden of dealing with homelessness from central government to councils, the deputy chair of the Local Government Association has said.
Sharon Taylor told a recent work and pensions select committee that the impact of the cap meant an 'increased cost to councils'.
Earlier, Brent LBC's head of housing needs, Laurence Coaker, said the cap had caused a 'significant increase' in homelessness in his borough.
Mr Coaker said the spike in homelessness had forced his council to make use of expensive bed and breakfast accommodation or move people out of the capital.
He said: 'We have a statutory duty to rehouse these families and it has caused significant problems in my borough, Brent, with an increased use of emergency bed and breakfast accommodation.
'We are placing families, who we have a statutory duty to, in the Midlands now, simply because we cannot procure affordable accommodation anywhere nearer to London.'