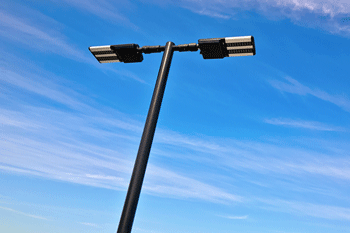 An extra 7,000 LED street lights are to be installed across Central Bedfordshire following the success of a pilot scheme in Shefford.
A trial of LED street lights in Queen Elizabeth Close resulted in an 80% energy saving for the council and reduced carbon emissions by 1.3 tonnes a year. The council will now roll-out the energy efficient lights across the whole of the area over the next two years.
Executive member for sustainable communities, Cllr Brian Spurr, said: 'The pilot lights in Shefford are a clear improvement and the savings in terms of energy costs and carbon emissions are absolutely fantastic.
'It really shows that we're looking into new solutions to give residents good value for money and fits in with our aims to cut down carbon emissions in Central Bedfordshire.'
The council expects the new lighting to eventually save £40,320 in energy costs and 219 tonnes of carbon every year. It also intends to add LED lights to the council's Design Guide to ensure all new housing developments are lit this way in the future.