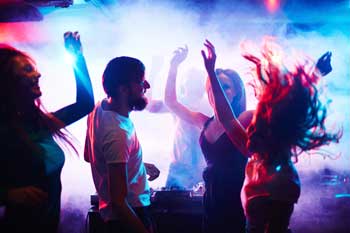 The mayor of London has expressed his disappointment at Islington LBC's decision to revoked the licence for the Fabric nightclub.
Sadiq Khan said he was 'disappointed' that the owners of the club, the London borough and the Metropolitan Police were unable to reach an agreement over concerns about public safety.
'As a result of this decision, thousands of people who enjoyed going out to Fabric, as an essential part of London's nightlife will lose out,' said the mayor.
'The issues faced by Fabric point to a wider problem of how we protect London's night-time economy, while ensuring it is safe and enjoyable for everyone.
'Over the past eight years, London has lost 50% of its nightclubs and 40 percent of its live music venues. This decline must stop if London is to retain its status as a 24-hour city with a world-class nightlife,' added Mr Khan.
The club was closed temporarily in August following the death of 18-year olds at the venue.
Islington LBC confirmed yesterday its licensing sub-committee has revoked the license, after the Metropolitan Police applied for a review.
A spokesman for the London borough said the sub-committee heard evidence that both 18-year-olds who died this summer had taken MDMA in Fabric, and had bought the drugs in Fabric.
'Existing conditions on Fabric's license to prevent serious crime have not been observed,' added the spokesman.
'A culture of drug use exists at the club which the existing management and security appears incapable of controlling.'