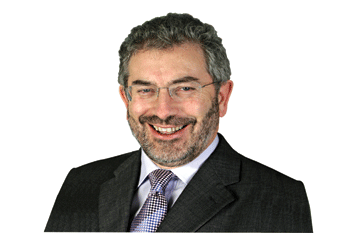 The government's extension of Right to Buy has been branded 'wrong in principle and practice' by the former head of the civil service.
Lord Bob Kerslake has warned he will use his use his maiden speech in the House of Lords to criticise the housing policy, saying it will worsen the housing crisis.
Under the plans, outlined in the Queen's Speech, Right to Buy will be extended to 1.3 million housing association tenants.
Lord Kerslake told The Observer: 'I will raise my serious concerns about the policy in its current form.
'I think it's wrong in principle and wrong in practice, and it won't help tackle the urgent need to build more housing and more affordable housing in this country, particularly in London.'
Labour said the Government has already broken its promise to replace every home sold under Right to Buy on a one-for-one basis over the last five years.
The Chartered Institute of Housing has also criticised the plans. Gavin Smart, deputy chief executive said: 'Extending Right to Buy to housing associations is not going to tackle the housing crisis – in fact it could make things worse for people on lower incomes who are already struggling to access a decent home at a price they can afford.'