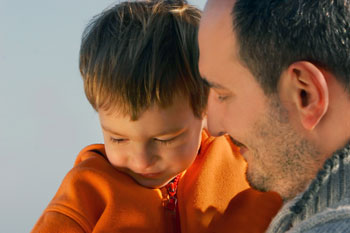 Common sense dictates it is best to tackle a problem before it escalates. This is certainly the case when it comes to preventing children going into care. Early intervention into the affairs of a troubled family can potentially resolve tensions and prevent problems that might lead to a child becoming a ward of the state.
This is the basic idea behind Safe Families for Children (SFC). They believe that intervening to support vulnerable families can help stem the flow of children into care. They also believe this will not only benefit the kids and overstretched councils, but will help prevent future societal problems.
SFC was launched in the UK in 2013 by the Durham-based philanthropist Sir Peter Vardy. Sir Peter had visited a prison and was shocked to learn 60% of the inmates had been in care. This led him to conclude that in order to tackle crime, he had to deal with one of its causes: the lack of a stable family background.
'He said the answer is not building more prisons but actually going back to the source of the problem: the breakdown of the family,' explains SFC chief executive Keith Danby. 'If we can work at keeping the family together, and reducing the flow of children going into care, ultimately that's going to have a long term impact upon society.'
Founded in the US in 2003, Safe Families had proven to be successful in reducing the number of children who ended up in care. According to their website, SFC had contributed to reductions of up to 50% in the numbers of children entering the foster care system in some American states. This inspired Sir Peter to import the model into the UK and so he trialled it in Middlesbrough in 2012.
'We took the US policies and procedures and rewrote those into English and made them local authority compliant,' says Mr Danby. 'We went live, taking referrals in April 2013, once the Middlesbrough Local Safeguarding Children's Board had reviewed our policies and procedures and accredited them with the statement: "Fit for purpose, meets a high standard."' In their first year, they supported 101 families and 214 children with 500 volunteers. In the second year they doubled that.
The charity has three goals. Firstly, they wish to stabilise any family going through a crisis. Whatever the cause of the crisis - unemployment, housing, illness - SFC aims to help hold the family together as it finds its way through. Secondly, they want to prevent child abuse and neglect. Finally, they want to reduce the flow of children going into care by at least 10%.
What does 'early intervention' mean in practice? There are three approaches favoured by SFC. 'First of all we have what we call host families,' says Mr Danby. 'These are volunteer families that have all gone through a robust training program that is modelled on the training for foster carers. It's just not as long and not as intense.'
These host families will take a child into their home for a couple of nights, or even a couple of weeks if necessary, giving the parents time and space for a breather. 'Most of what we do is respite care for carers that are not coping, are overwhelmed and need a break,' Mr Danby says. 'The vast majority - 90% - of our hosting is a Friday through to a Sunday; gives mum a break and the children go back on a Sunday night, back to their routine and school.'
They also provide 'family friends'. Again, these are volunteers - but rather than taking care of the children, they provide support to the parents. Simply put, they are somebody to talk to. As Mr Danby says: 'It's a bit like Granny and Papa. It's just like a neighbour, and it's often just a friendly, listening ear to give some sort of support.'
These 'friends' will be available to any parent who needs someone to talk to for up to six months. Not everyone has somebody they can talk to when under a lot of stress and so a 'family friend' can help them work through any problems - not as a therapist, but just a friendly face. 'We want to improve their wellbeing their mental health and their confidence.' Mr Danby explains. 'And just give them a leg up to get back into a stable state.'
Safe Families also offers vulnerable families some material support as well. They have what they call 'resource friends', volunteers who help families get hold of basic goods. Mr Danby tells the story of one such friend. 'We had one of our volunteers visit a single mum who was washing clothes by hand and she came back and said to us, "This mum needs a washing machine." and within 20 minutes we had raised £625 and got this mum a washing machine. The average donation was about £5. That's the sort of thing a resource friend does.'
SFC is a Christian charity, which for many might be an issue. 'We make no apologies for the fact we are a Christian charity,' insists Mr Danby. He points out they are very clear with their volunteers that Safe Families is not about conversion; 'It's about Christians doing what they believe to be part of their values and their mandate.'
And the religious aspect has another, more practical part to it. It makes recruiting volunteers much easier because, as Mr Danby puts it, 'I know where they are on a Sunday morning.' This fact was noted by the Dartington Social Research Unit, which assessed SFC using evidence from the period running from January 2015 to March 2016. As of the 1 October 2016, it found, Safe Families had 1,969 volunteers spread across its core hub areas. 'The primary failing of volunteer-based innovations is the difficulty in recruiting volunteers. Safe Families for Children has clearly overcome this challenge,' it noted.
The Dartington research also described the charity as 'unique' in the care sector because of the extent of its reach. It delivers services in more than twenty local authority areas from its five regional hubs in the North East, Merseyside, Greater Manchester, and East and West Midlands.
'To deliver services supporting several hundred children in 20 local authorities within a two year period is unprecedented,' Dartington reported. 'The next most successful scale up in the Department for Education Innovation Fund programme reached eight local authorities, and few of the other investments broke outside of a single authority.'
Nottingham City Council also found Safe Families to be a useful partner in keeping children out of care. The council produced a report on the outcomes of the first year of cooperation - from July 2015 to July 2016 - with the charity and found their interventions reduced the flow of children into care by 12%. This saved the authority somewhere between £71,000 to £120,000.
Early intervention, it seems, pays off for councils and the families who are supported in the short-term. However, in the long-term it can have an enormous impact on the future lives of the children which, in turn, can only lead to positive outcomes for society as a whole.