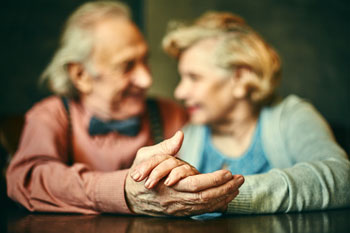 Separating elderly couples when one or both of them go into care is 'inhumane', a senior judge has said.
Sir James Murphy, president of the High Court's family division, called on social workers to do their best to keep couples together, and put personal happiness before health and safety concerns.
Speaking at the Association of Directors of Adult Social Services (ADASS), Sir Murphy warned that being suddenly separated from a partner could be fatal.
Margaret Willcox, president of ADASS, said: 'Social workers work hard and sensitively to safeguard the rights of older people and do whatever they can to keep couples together if that's what they want.
'There are always complex issues to consider, such as how to make this work where relationships are abusive, or when one person in the couple has needs the other can't cope with.
'Social care frequently involves helping people during some of the most difficult times of their lives and the importance of social workers and social care needs to be more widely recognised.'