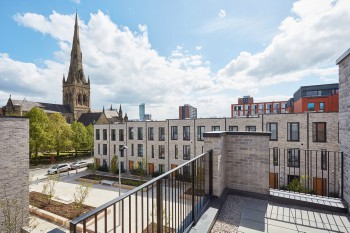 A public-private joint venture has announced it will double its investment in cities and towns in England to £200m.
The English Cities Fund, set up by Homes England, Legal & General and Muse Developments, had an initial investment of £100m and is on track to deliver five schemes in England with a total value of £1.6bn.
The fund will now double its budget to target complex, large-scale and long-term regeneration projects in urban areas, in partnership with local authorities.
It has delivered 850,000 sq ft of office, retail and leisure space, generating some 5,000 jobs, and has a further 820,000 sq ft of new commercial development planned.
The fund has also built 1,300 homes, with a further 2,210 still in the pipeline.
'Our cities and towns are the engines of our economy and our cultural and social lives,' said fund chair Michael Lyons.
'We must continue to reinvent them in bold and imaginative ways.
'We want to partner with ambitious local authorities and other public bodies who want to attract investment, build homes and support enterprise.
'Together we can create exceptional places.'