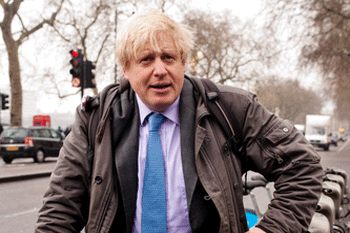 Councils have congratulated Boris Johnson on becoming the new prime minister and told him they are key to helping him meet his priorities.
The Local Government Association (LGA) said it was looking forward to meeting and working with Mr Johnson and his Government to 'help deliver his domestic agenda, and on the key issues and opportunities which lie ahead.'
The County Councils Association said it was 'heartening' that Mr Johnson had a background in local government.
But it urged him to make local government funding his 'immediate domestic priority'.
LGA chairman James Jamieson said: 'Councils are uniquely placed to support and build strong communities, lead the delivery of joined up services that can help to change lives for the better and build strong local economies that support your national economic priorities.
'From building more homes and supporting families, giving young people the best start in life through to supporting people through older life and ensuring we have a skilled workforce that supports UK businesses to compete on the global stage, councils are key to delivering his priorities.'
David Williams, leader of Hertfordshire County Council and chairman-elect of the County Councils Network said: 'The County Councils Network would like to welcome the incoming Prime Minister.
'It is heartening that someone with a background in local government is taking over at No.10. Working in partnership with Government, county authorities can help to solve many of the challenges that we collectively face, as well as grasping the opportunities we have as a nation.
'Whilst Brexit will clearly be the number one priority for the new Government, we urge the new Prime Minster to make local government funding his immediate domestic priority.'