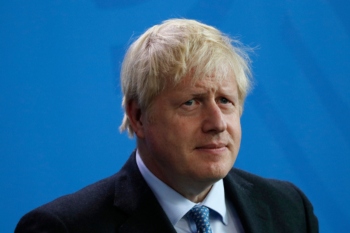 Prime Minister Boris Johnson has made the first move towards honouring his commitment to reform adult social care with the announcement of a long-expected national insurance (NI) rise.
Breaking a manifesto pledge not to raise income tax or NI, Mr Johnson announced a 1.25% rise in NI, which will initially go towards supporting the NHS through its post-COVID backlog before it is handed over to social care.
The plan includes a £86,000 care cap, with a floor of £100,000, with no one with assets of less than £20,000 paying.
A total of £36bn is expected to be raised in the first three years of the plan. However, there are fears the vast majority of the cash will be swallowed up resolving the NHS backlog, leaving little for care.
Mr Johnson told Parliament he accepted this was a break from his manifesto commitment, but said 'a global pandemic was not in anyone's manifesto'.
'Governments have ducked this problem for decades,' he said. 'There can be no more dither and delay.'
He told his Parliamentary colleagues the health service could not be fixed without resolving social care, and social care could not be resolved without further reform. He promised to invest in care and carers, and said the Government would produce a white paper on health and social care integration later this year.
Fears of a Cabinet backlash against the plan were quelled earlier this morning when lobby journalists were told it had been signed off by the cabinet. Rumours of a possible reshuffle later this week were widely reported as a tactic to ensure the proposals went ahead.
The Prime Minister's spokesman told the lobby: 'The cabinet agreed to the proposals set out. There was strong agreement that this is a long-standing issue, particularly on the social care side, which had been ducked for too long and which needed to be addressed.'
Tweeting in advance of the announcement, Mr Johnson pitched the tax hike as a way to protect the NHS which 'cared for us when we needed it most' during the pandemic.
He claimed the health service had 'heroically treated' patients during the pandemic but it had created the inevitable backlog. He added: 'I will set out how we will support the NHS in the biggest catch-up programme in its history. I will also set out a plan for social care to ensure that older people get the best possible care, without the fear or anxiety of catastrophic social care costs.'
Responding to the announcement, Social Care Institute for Excellence chief executive, Kathryn Smith, welcomed the funding, but claimed it must be ring-fenced for social care.
'A fully transformed social care system needs to be personalised for people, using their assets rather than asking what is wrong with them,' she said.
'It needs to be more integrated with health; and regularly adapting to innovation to reach more people and extend the workforce. And it must put people who draw on services at its heart so that they are central to the decisions made about them.'
Photo: 360b / Shutterstock.com